Assembling a 3-point hitch involves working with heavy equipment and potentially hazardous components. To ensure safety during the assembly process, consider the following precautions:
1.Read the Manufacturer's Instructions: Begin by thoroughly reviewing the manufacturer's provided assembly instructions and safety guidelines. Familiarize yourself with all components, their functions, and the recommended procedures for assembly.
2.Wear Appropriate PPE: Prioritize personal protective equipment (PPE). Utilize safety gloves to protect hands from sharp edges or pinch points, safety glasses to safeguard against potential debris or splatter, steel-toed boots to shield feet, and ear protection if working with noisy equipment.
3.Use the Right Tools: Ensure that the tools required for assembly are suitable for the task and in optimal working condition. The use of incorrect or damaged tools can result in safety hazards and inefficient assembly.
4.Clear Work Area: Maintain a clean and organized work area. Remove debris, tripping hazards, and extraneous equipment that could impede safe assembly or movement around the work zone.
5.Secure the Tractor: If the 3-point hitch is being affixed to a tractor, ascertain that the tractor is parked on level ground and immobilized securely with wheel chocks. This precaution prevents inadvertent tractor movement during assembly.
6.Disconnect Power Sources: In cases where hydraulics or electrical components are involved, disconnect the power source (e.g., tractor engine or hydraulic pump) before commencing assembly. Preventing accidental activation is crucial for safety.
7.Verify Component Integrity: Prior to assembly, meticulously inspect all components for any signs of damage or defects. Replace any compromised parts with new, structurally sound components sourced from the manufacturer.
8.Employ Proper Lifting Techniques: When handling heavy components, adhere to proper lifting techniques. If a component is excessively heavy or cumbersome, seek assistance from another individual to avoid physical strain or injuries.
9.Be Mindful of Pinch Points: Recognize potential pinch points between moving components, particularly during adjustment and connection phases of the assembly. Exercise caution to prevent accidents.
10.Avoid Loose Clothing and Jewelry: Eliminate any loose-fitting clothing, tie back long hair, and abstain from wearing jewelry that could become entangled in moving parts. This precaution minimizes the risk of personal injury.
11.Maintain Communication: When working within a team, maintain open and clear communication among team members. Coordination and effective communication are essential to ensure that tasks are carried out safely and efficiently.
12.Double-Check Connections: Before utilizing the 3-point hitch assembly, conduct a thorough verification of all connections. Ensure that components are securely fastened, tightened to manufacturer specifications, and free of any defects or anomalies.
13.Testing in Controlled Environment: When conducting functional tests of the 3-point hitch assembly, do so in a controlled environment devoid of bystanders. Be prepared to cease operations promptly should any unexpected issues arise during testing.
14.Follow Load Capacity Guidelines: Adhere rigorously to load capacity recommendations provided by the manufacturer. Overloading the 3-point hitch can jeopardize stability and potentially lead to accidents or damage.
15.Environmental Awareness: Maintain situational awareness of your surroundings throughout the assembly process. Vigilance regarding equipment movement, potential hazards, and the actions of other personnel is paramount.
16.Regular Maintenance: After assembly, establish a routine schedule for inspecting and maintaining the 3-point hitch assembly. Routine maintenance ensures ongoing safe and efficient operation.
By meticulously following these safety precautions, individuals involved in the assembly of 3-point hitch systems can significantly mitigate risks, promote safety, and safeguard both equipment and personnel.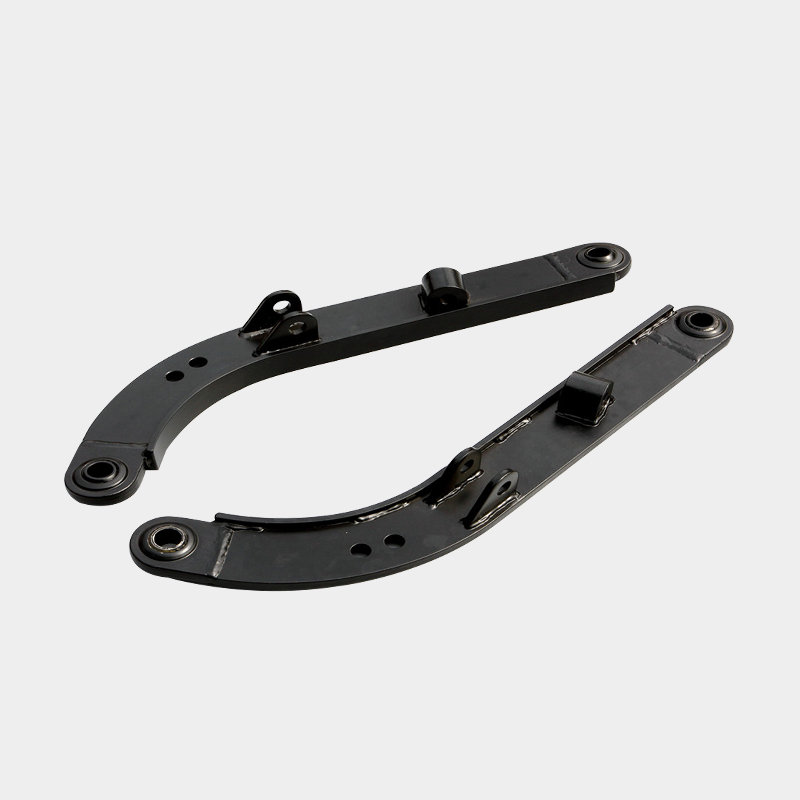 3-point hitch extendable lower link arms suitable for agriculture machinery (tractor, rotary cultivator, etc).