When selecting a split flange for a specific application, there are several important considerations to take into account to ensure the optimal performance and safety of the connection. These considerations include:
1.Operating Conditions: Understanding the operating conditions involves knowing the range of temperatures, pressures, and potential exposure to chemicals or abrasive substances. This information helps determine the materials and specifications needed for the split flange.
2.Material Compatibility: Material compatibility is crucial to prevent chemical reactions between the split flange and the connected components. Consider factors like the type of fluid or gas being transported and any potential corrosive effects.
3.Pressure Rating: The pressure rating of the split flange should match or exceed the maximum operating pressure of the system. This ensures that the connection can handle the internal forces without risking leaks or failures.
4.Size and Dimensions: Choosing the right size split flange ensures a proper fit with the pipes or components being joined. Ensuring that the dimensions match prevents any misalignment issues that could compromise the connection's integrity.
5.Gasket Type: Different gasket materials (such as rubber, silicone, PTFE, etc.) offer varying levels of resistance to pressure, temperature, and chemicals. Select the appropriate gasket material based on the specific requirements of the application.
6.Sealing Method: Split flanges achieve a proper seal through various mechanisms like compressing gaskets or utilizing O-rings. The sealing method affects the connection's leak-tightness, so it must align with your application's needs.
7.Temperature Range: Some materials and gaskets have temperature limits. Ensure that the chosen split flange can handle the temperatures within your system, whether they are extreme hot or cold conditions.
8.Installation Ease: The ease of installation and disassembly can impact maintenance and repair activities. Some split flange designs might require specialized tools or techniques, while others are more straightforward to work with.
9.Vibration and Movement: Applications with vibration or movement need split flanges that can accommodate these dynamic conditions without causing the connection to loosen or leak.
10.Industry Standards: Certain industries have specific standards or regulations that govern the use of equipment, including split flanges. Ensure that your chosen split flange complies with relevant standards to maintain safety and regulatory compliance.
11.Corrosion Resistance: In corrosive environments, choosing a split flange material with high resistance to corrosion is essential for preventing degradation and ensuring a longer lifespan.
12.Cost: Balancing performance and cost is important. While higher-quality materials might be more expensive initially, they could lead to cost savings in the long run due to reduced maintenance or replacements.
13.Assembly and Maintenance: Easy assembly and disassembly can minimize downtime during maintenance or repairs. Consider how accessible the split flange connection will be for routine maintenance tasks.
14.Longevity and Durability: Understanding the expected lifespan of the split flange helps you determine whether it's a suitable investment for your application, especially if your system operates over an extended period.
15.Environmental Impact: Some applications might have environmental regulations or restrictions. Ensure that the materials used in the split flange are compliant with these requirements.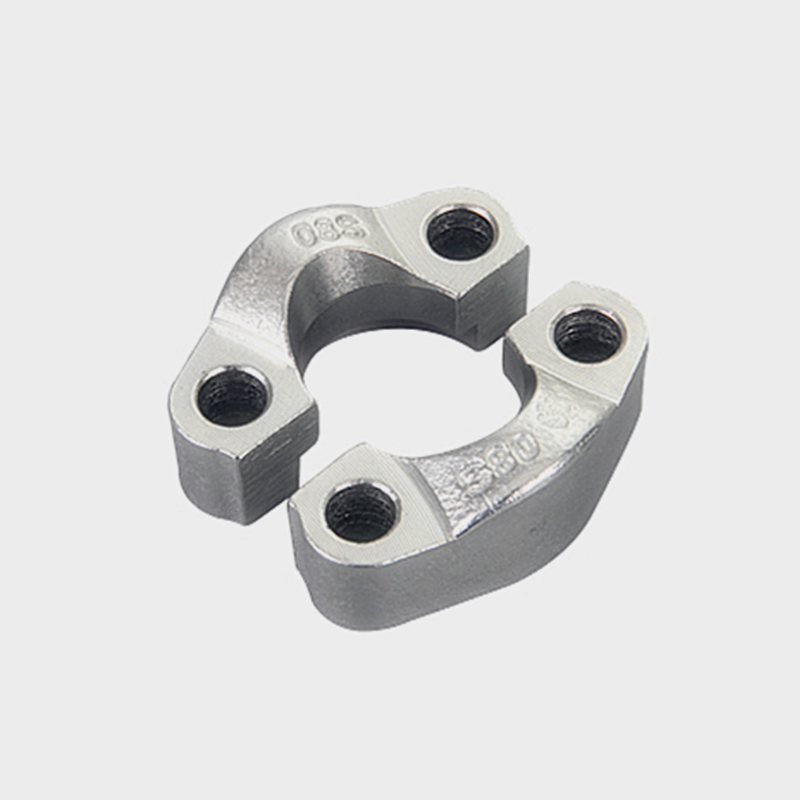 1. Working pressure of SAE code 62 series flange clamps is 42 MPa (420 bar). 
2. SAE Flange clamps dimensions are according to ISO 6162-2:2012. ISO Nominal Size: DN 13; DN 19; DN 25; DN 32; DN 38; DN 51; DN 64; DN 76; DN 89; DN 102; DN 127; Inch size: 1/2";3/4";1";1 1/4";1 1/2";2";2 1/2";3".