To perform the sealing operation when using hydraulic SAE flanges to connect hydraulic components, follow these general steps:
1.Prepare the Flange Surfaces: Ensure that the flange surfaces are clean, free from debris, and properly aligned. Remove any old gasket material or residue from previous installations.
2.Select the Sealing Material: Choose the appropriate sealing material based on the specific requirements of your hydraulic system, such as pressure, temperature, and fluid compatibility. Common options include O-rings or gaskets made of materials like Buna-N (Nitrile), Viton, or EPDM.
3.Install the Sealing Material: Place the O-ring or gasket onto the flange face. Ensure it is centered and properly positioned. Some sealing materials may require the use of a lubricant or adhesive for proper installation. 
4.Align the Flanges: Align the flanges so that the bolt holes on the flange head align with the corresponding holes on the mating flange. Ensure that the sealing material is properly aligned and seated within the flange faces.
5.Insert and Tighten Bolts: Insert the bolts through the aligned holes in the flanges. Start by hand-tightening the bolts to ensure they engage properly. Then, gradually tighten the bolts in a crisscross or star pattern to apply even pressure across the flange faces. Use a torque wrench to tighten the bolts to the specified torque value recommended by the flange manufacturer.
6.Check for Proper Sealing: Once the bolts are tightened, visually inspect the flange connection to ensure that the sealing material is compressed evenly and forms a complete seal around the flange faces. It should be free from any gaps or irregularities. Additionally, perform a pressure test to verify that the connection is leak-free under operating conditions.
FL-08W SAE Split Flange Clamps 3000PSI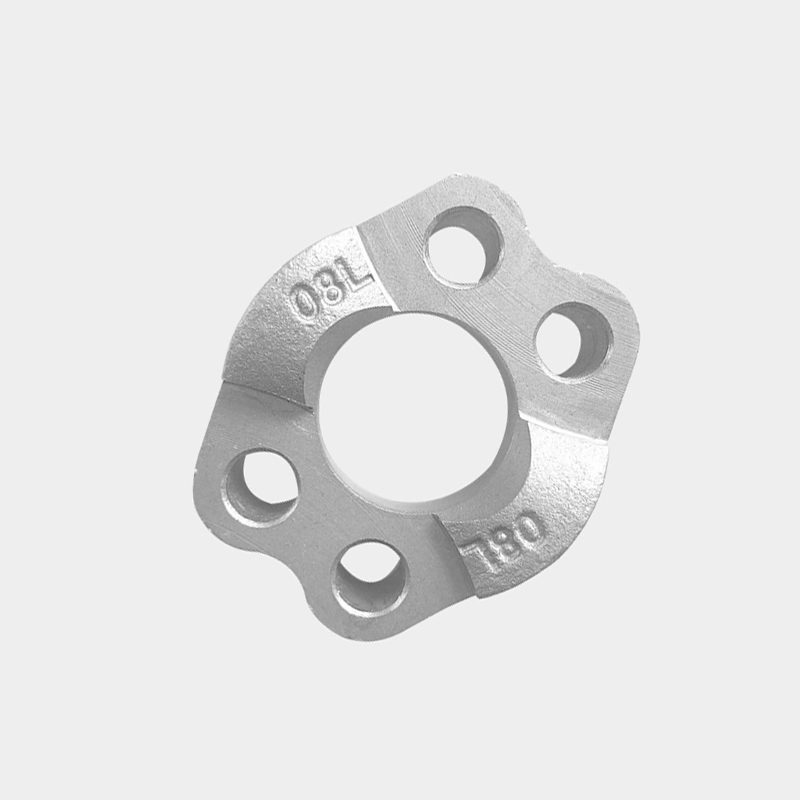 Working pressure of SAE code 61 series flange clamps is 3000 PSI, 3,5 MPa (35 bar) to 35 MPa (350 bar).
SAE Flange clamps dimensions are according to ISO 6162-1:2012. ISO Nominal Size: DN 13; DN 19; DN 25; DN 32; DN 38; DN 51; DN 64; DN 76; DN 89; DN 102; DN 127; Inch size: 1/2";3/4";1";1 1/4";1 1/2";2";2 1/2";3".
Material of SAE one-piece flange clamp is made of carbon steel C45, Stainless steel 304,316, or 316L.
The external surface Corrosion protection of all carbon steel flange clamps, shall be protected with an appropriate coating to pass a minimum 72-h salt spray test in accordance with ISO 9227.
Test requirement for pressure/temperature: Flange-type connections conforming to this part of ISO 6162 shall be subjected to the burst and cyclic endurance tests specified in ISO 19879 to verify that they meet the specified pressure/temperature requirements.